BOARD OF DIRECTORS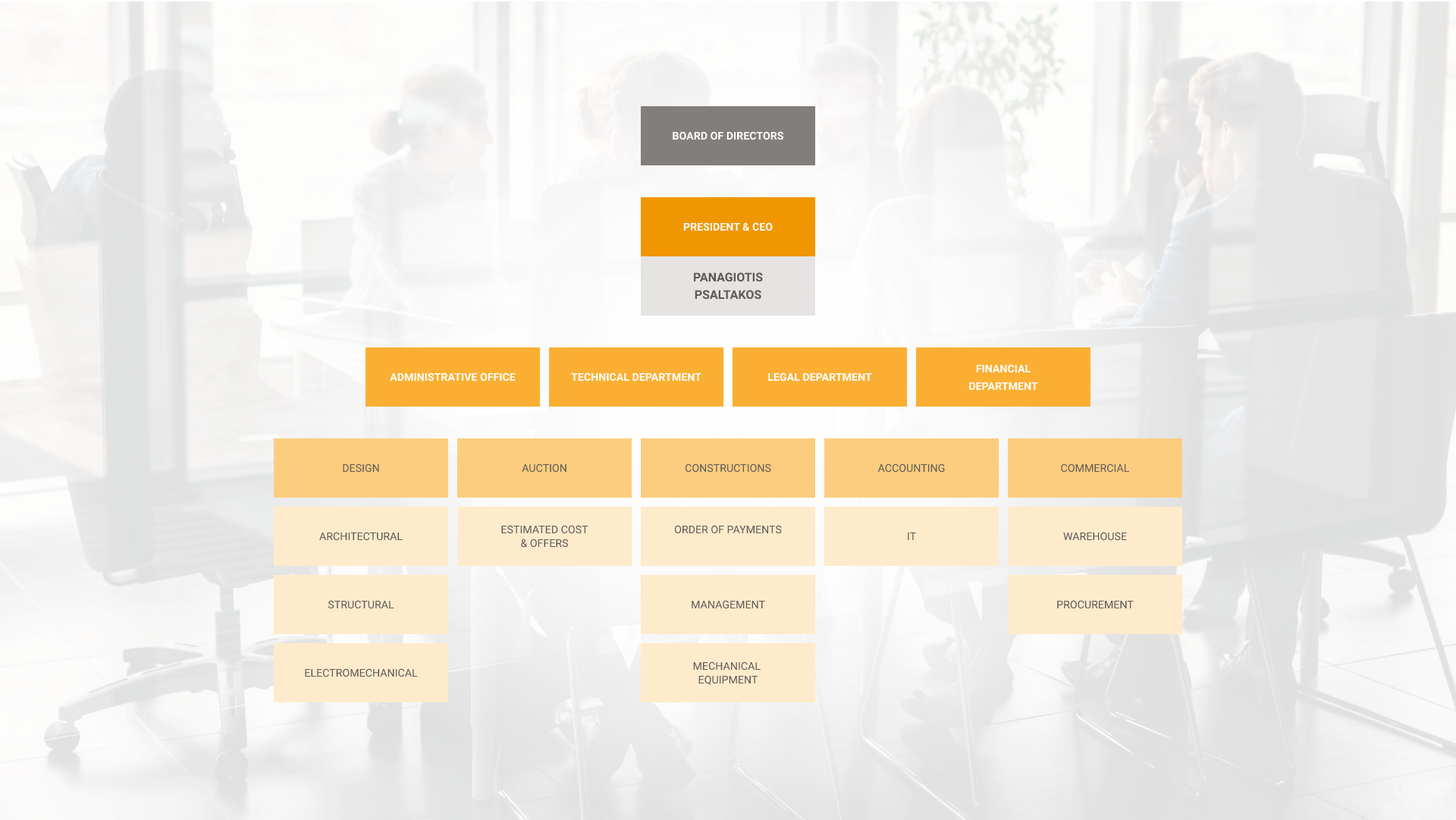 CODE OF CONDUCT
With the help of external advisors, TEKAL S.A. has put into practice its Corporate Code of Conduct which reflects on its corporate culture and applies to all employees, outlining the working relations between the Company and its personnel according to its operating, financial and technical needs as well as the pertinent labour legislation.
The Corporate Code of Conduct helps avoiding issues of responsibility overlap or void, thereby contributing to overall productivity and alleviating any rigidities inherent to large business entities.
SOCIAL RESPONSIBILITY
TEKAL S.A. fully understands that is an integral part of the society where it operates and so it keeps tight bonds with the social life in local, national and international level. The company's principles indicate that the social benefit is the basic motivation for the multifaceted effort of TEKAL SA to constantly improve as a corporation. Based on this, TEKAL SA aims to help society in various ways: a) by promoting young people to enter the industry b) by taking part in athletic events, athletic unions' grants etc.
HEALTH AND SAFETY
One of the most important factors in the operation of the company is the care for the health and safety of the human workforce, since the manpower is a significant asset in its development process.
The main objectives of the health and safety policy are the continuous improvement of the working conditions as well as the extinction or minimization of risk in every working space.
Our Safety Principles:
Safety begins at the top.
Injuries and work-related illnesses are preventable.
Identifying and minimizing safety and health risks are priorities.
Openness, feedback and trust are key to safety success.
Safety is good business and critical aspect of a high performance organization.
CORPORATE POLICY STATEMENTS
Quality – our major priority
TEKAL S.A. group is in the forefront of construction companies on an international level in applying Quality, Safety and Environmental Management Systems, respectively certified to ISO - 9001:2008 and ISO-14001:2004 International Standards, across its entire spectrum of operations.
The Code of Conduct can be downloaded from here. The Anti-Bribery Policy of TEKAL S.A can be downloaded from here.